!SOLD!
I'm selling this adoptable for $30!!! + I'LL SEND THE ORIGINAL PICTURE TO YOU + A SPECIAL GIFT!!!
Adoptable means that the character you buy is yours. You can draw her, use her for your comic/story. You are giving her life and name ofc.

Here's some useful info about adoptables
[link]
She has:
- black-purple hair
- ecru/very light yellowish-blue eyes
- 2 pair of wings
- winged ears
Based on my character, Ran
Please, send me a note if you're interested or you have some questions.


COMMISSIONS ARE OPEN!!!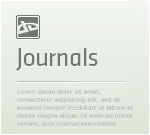 Commissions; PROMOTION!!!! Chibis are open!Please commish me! ;p

:star: Commissions: :star:

:la:PROMOTION!
If you will commission me for $20 or more you can buy a chibi or headshot for only $5! :la:
for example; you buy commission - one person without bg :thumb196566785: and you can also buy chibi :thumb258087356: for $5 (50% off).

:thumb202292139::thumb179157440::thumb155644907:
Headshots for only $10!

:thumb168253543::thumb170941277:
Chibi headshots for only $7!!

:thumb258684045::thumb258086996::thumb256930412:
Chibi for only $10!

:star: A4 size:

:thumb190393449::thumb207816243::thumb147794595:
:bulletorange:Full pic one person; 85zł/ $30

:thumb205417043::thumb1
- CHIBIS AND HEADSHOTS FOR $10
- VERY BIG POSTERS FOR ONLY $70
- SPECIAL PROMOTIONS~!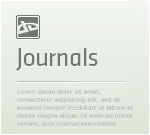 Commissions are open!~~:heart::iconsnake6630::heart::iconmroczniak::heart:~

~I very need some money right now, I would be greteful if you will commission me. :heart:
:star: NEW originals for sale!
:thumb308559908: for $45
:thumb287122526: for $20
:thumb306555397: for $15
:thumb304712830: for $25
:thumb290862215: for $25
:thumb289837666: (A3 size) for only $40!
:thumb291224702: (A3 size) for only $40!
Other originals;
:thumb255147651: for $20
:thumb257102926: for $15
:thumb286001431: for $10 (is a bit smaller than A4 size)
:star:More originals for sale; http://mroczniak.deviantart.com/journal/Selling-originals-and-prints-for-cheap-kiriban-218299654#co